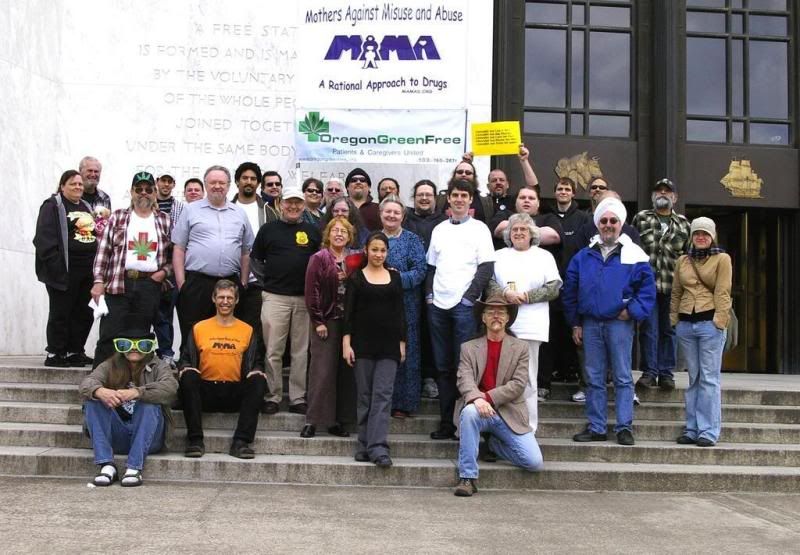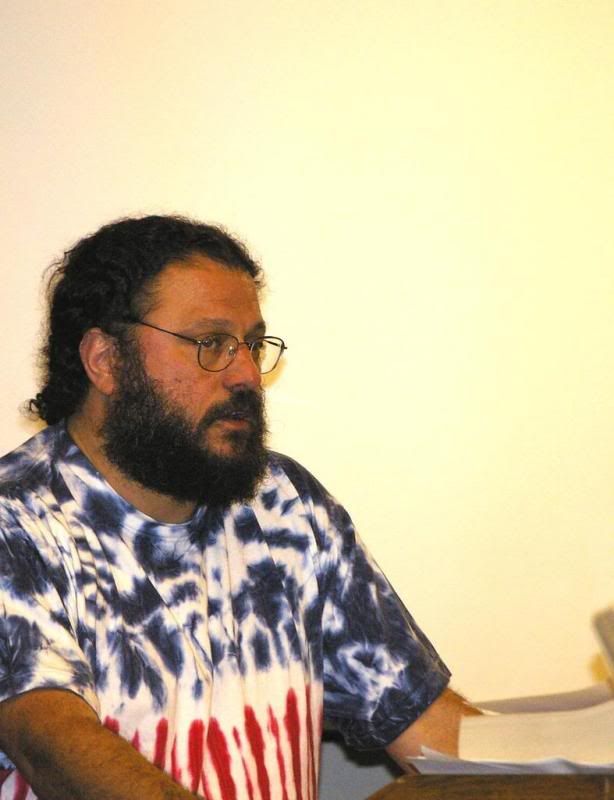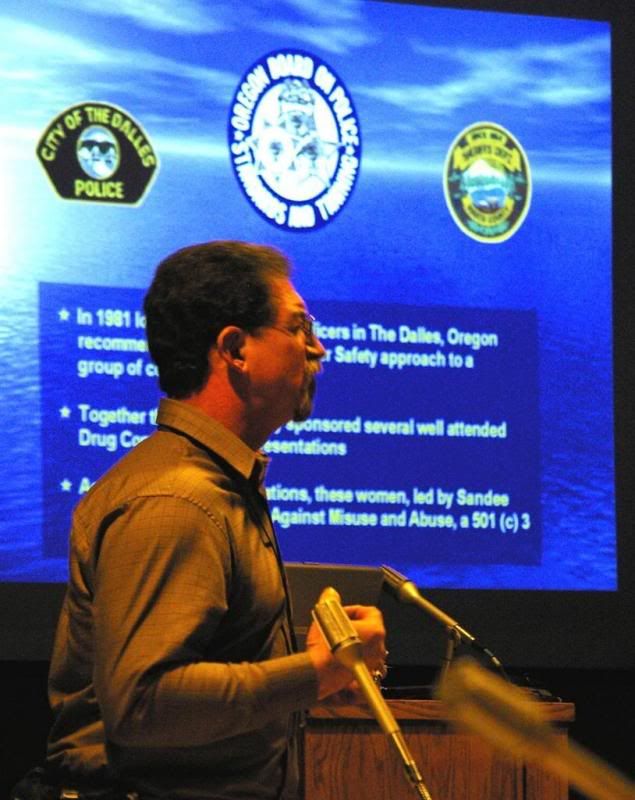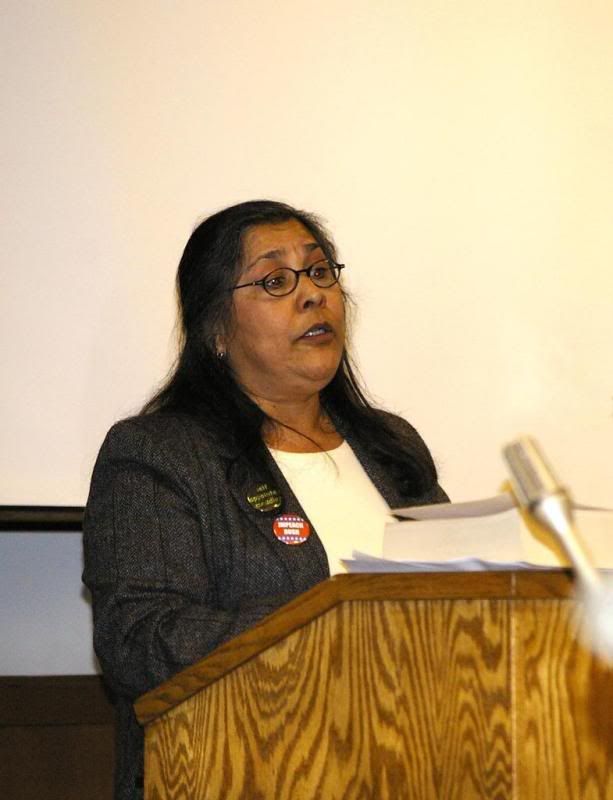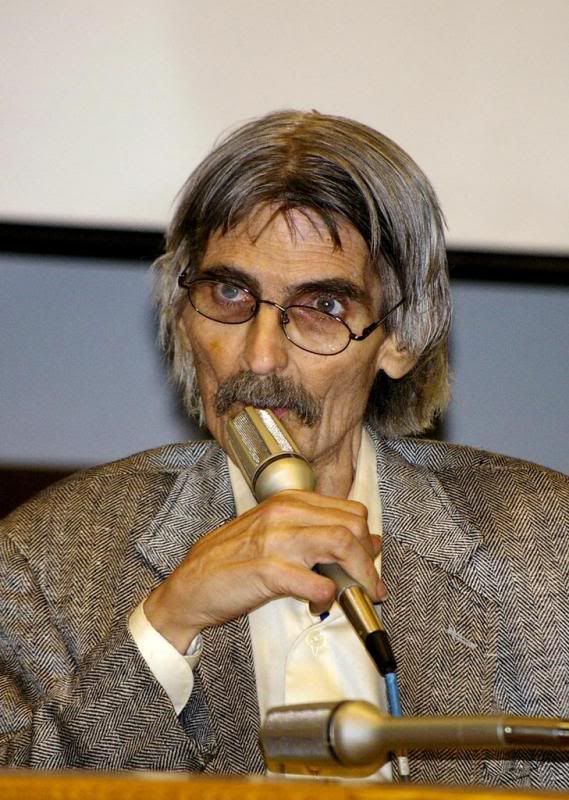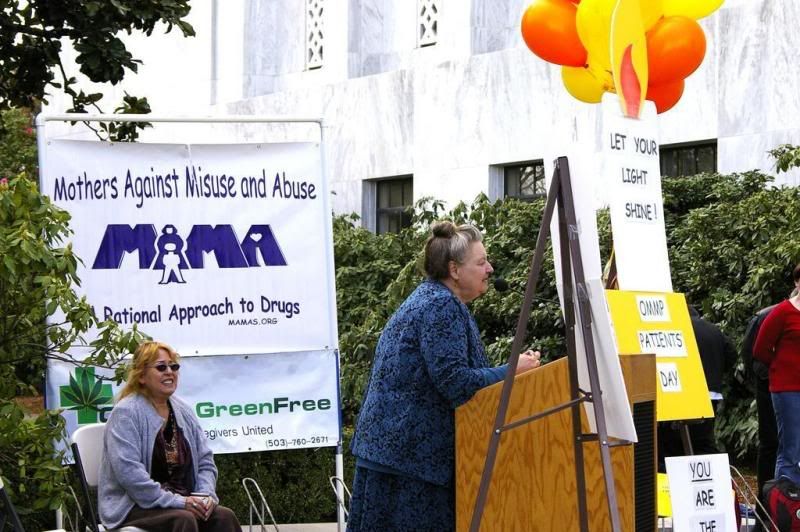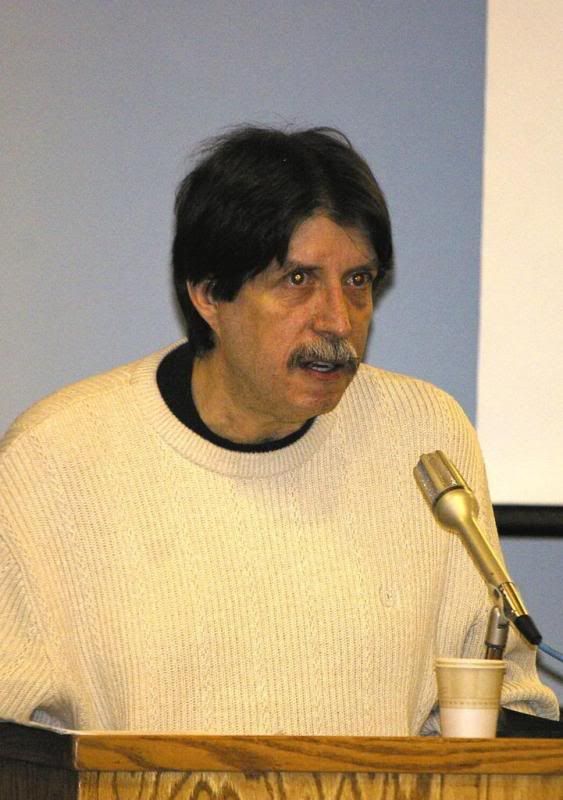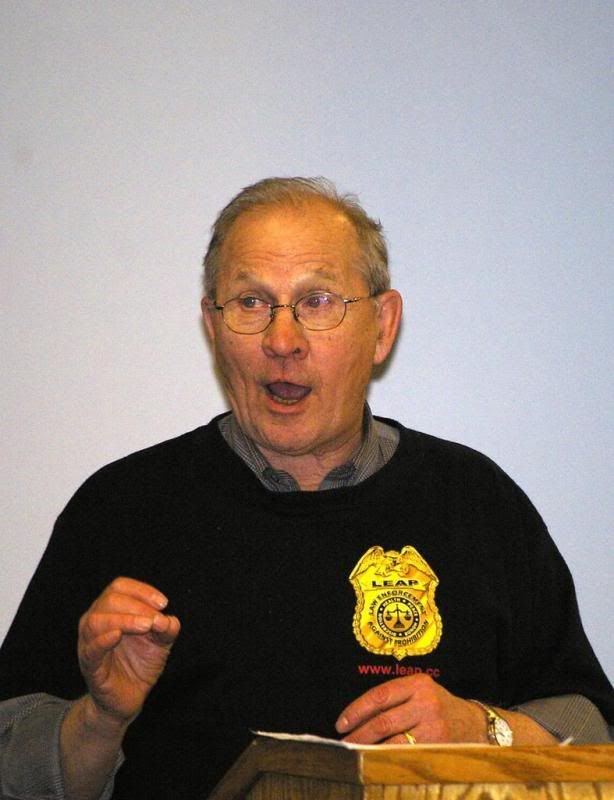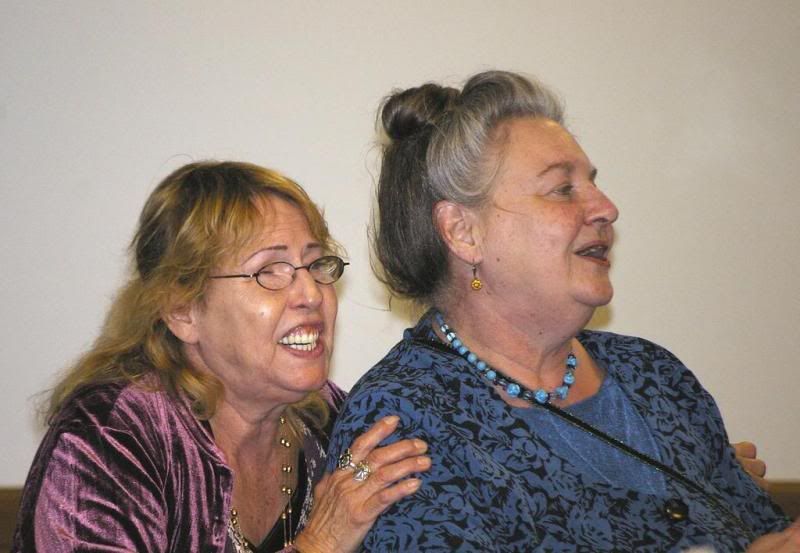 Group pic on the steps, Lee Berger
Mark Miller, Madeline Martinez
Jim Greig, Elvie and Sandee, Jim Klahr
Jim Byron from LEAP, Elvie Mussika with Sandee Burbank from MAMA (Elvie is one of 5 patients who are recipients of federally produced medical cannabis grown at the University of Mississippi).
Approximately 35 medical cannabis patients and supporters gathered in Salem, Oregon on Monday, April 2, 2007 for a
Patient's Day
of education with Dr. Grant Higginson (the public health officer who oversees the Oregon Medical Marijuana Program [OMMP]), Mark Miller and Sandee Burbank from Mothers Against Misuse and Abuse (MAMA).
Other organizations on hand were Law Enforcement Against Prohibition (pictured above, well represented by Jim Byron, retired, formerly with U.S. Customs and Border Protection), ORNORML, WVNORML and Oregon Green Free. If there were others let me know and I will add them or you can mention in comments. Thanks.
BTW... Mark Miller's abbreviated slide presentation was excellent, my first time getting a MAMA presentation. Mark is former director of the U of O's Drug Information Center, cancelled in the Reagan years, thanks to Nancy's well intentioned (*snicker*)
Just Say No
attitude and mantra. I had all but forgotten about the UODIC... but I remember when a person could send a drug sample to the UODIC and they would test it and you could call and get the results, anonymously, on what your drug actually was. Kind of like what DanceSafe is doing now. What a blessing to have MAMA maintain this excellent body of work.
Any group who hasn't seen this presentation should contact MAMA:
MAMA
5217 SE 28th Ave
Portland, OR 97202
503-233-4202
http://mamas.org
mama@mamas.org
I hope to come back soon and turn some of those org names and such into hyperlinks.
please reprint pics with permission only - NPOs can use for free, photo credit requested: Allan Erickson